GLCA New Writers Award, Fiction, Winner
The Giller Prize, Shortlist
Rakuten Kobo Emerging Writers Prize, Shortlist
Ethel Wilson Fiction Prize, Shortlist
Jim Deva Prize for Writing that Provokes, Shortlist
The Carol Shields Prize, Longlist
VCU Cabell First Novel Prize, Longlist
Center for Fiction First Novel Prize, Longlist
Toronto Book Awards, Longlist
Washington Post 10 Noteworthy Books for May, 2022
Booklist Top 10 Historical Fiction Debuts, 2022
New York Times Book Review Summer Reads Pick
Poets & Writers First Fiction 2022
The Millions Most Anticipated Books of 2022
Ms. Magazine Most Anticipated Reads for the Rest of Us 2022
Bustle The Most Anticipated Books of May, 2022
Publishers Weekly Writers to Watch
CBC Books Writers to Watch
Odyssey Bookshop First Editions Club May, 2022
Harvard Book Store First Editions Club June, 2022
The Ruby Authors of Color Book Club June, 2022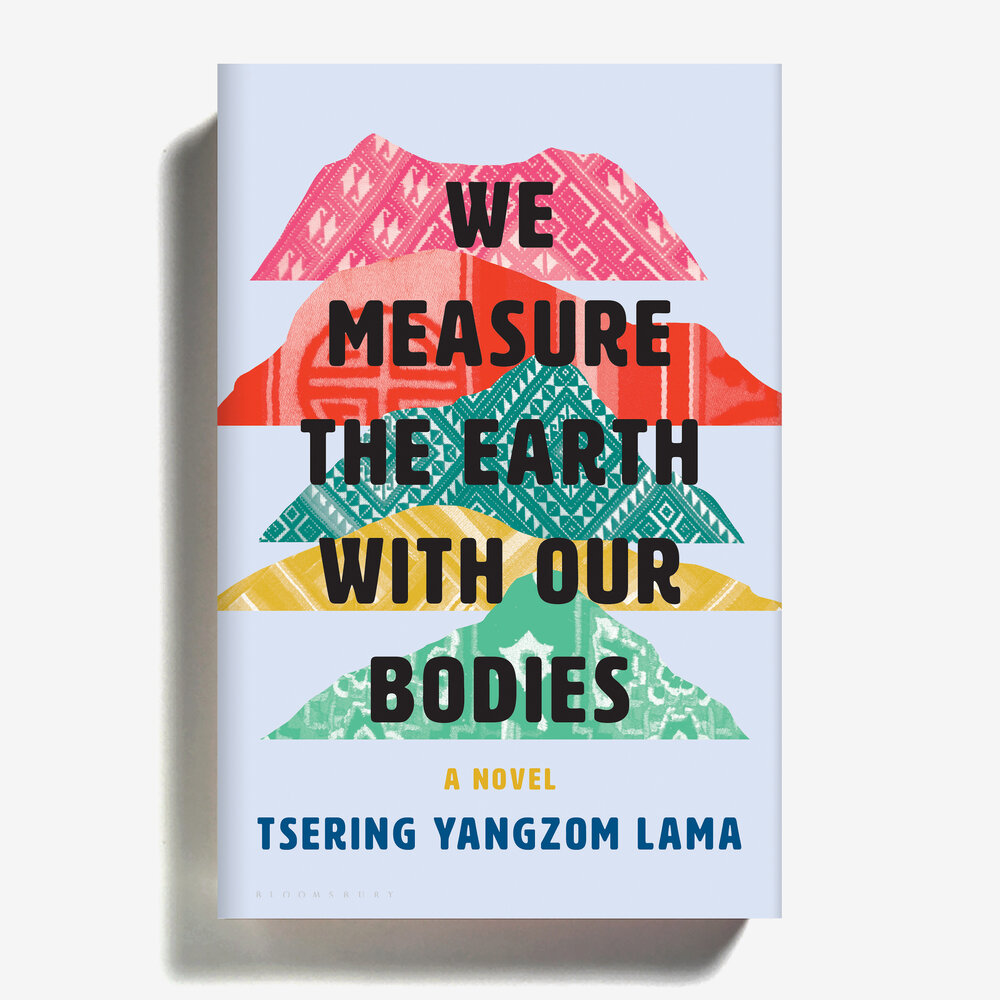 A haunting first novel that recounts a Tibetan family's fifty-year journey through exile and their struggles to forge new lives of dignity, love, and hope. Named one of Publishers Weekly's Writers to Watch, and a most anticipated book of the year by The Millions and Ms.
In the wake of China's invasion of Tibet throughout the 1950s, Lhamo and her sister, Tenkyi, arrive at a refugee camp on the border of Nepal, having survived the dangerous journey across the Himalayas into exile when so many others did not. As Lhamo—haunted by the loss of her homeland and her mother, the village oracle—tries to rebuild a life amid a shattered community, hope arrives in the form of a young man named Samphel and his uncle, who brings with him the ancient statue of the Nameless Saint, a relic long rumoured to vanish and reappear in times of need.
Decades later, the sisters are separated, and Tenkyi is living with Lhamo's daughter, Dolma, in Toronto's Parkdale neighbourhood. While Tenkyi works as a cleaner and struggles with traumatic memories, Dolma vies for a place as a scholar of Tibetan Studies. But when Dolma comes across the Nameless Saint in a collector's vault, she must decide what she is willing to do for her community, even if it means risking her dreams.
Breathtaking in scope and powerfully intimate, We Measure the Earth with Our Bodies is a gorgeously written meditation on colonization, displacement, and the lengths we'll go to remain connected to our families and ancestral lands. Told through the lives of four people over fifty years, this beautifully lyrical debut novel provides a nuanced portrait of the world of Tibetan exiles.
Praise for We Measure the Earth with Our Bodies
"We Measure the Earth with Our Bodies showcases a writer of rare talent and uncompromising vision. In these pages that speak of exile and loss, of longing and sorrow, Tsering Lama also manages to remind us–with startling beauty and compassion – how much can still survive. This novel is a testament to a people's resolve to love, no matter what. A triumph."
—Maaza Mengiste, Booker Prize shortlisted author of The Shadow King
"A true polished gem of a novel, every sentence is a revelation. Built out of both myth and history, Tsering Lama's first novel marks the debut of a stunning new voice."
—Gary Shteyngart, author of Super Sad True Love Story and Lake Success
"This symphonic novel sweeps like a long wave to its transcendent, devastating conclusion. A story about the violence of exile, but also about the bright threads of love that tie these characters to their culture, their ancestral land, and each other: an intelligent, adaptable love that offers them their survival. Sentence by sentence, Lama builds an unforgettable world, sharpened by the force of her characters' longing. You must hand your heart over to this astonishing novel—it will be better for the breaking."
—Shruti Swamy, author of The Archer and A House Is a Body
"We Measure the Earth with Our Bodies asks what happens when colonialism and cruelty take your homeland. Is it gone forever? What remains in the mind and heart? Can loss be restored? A haunting novel of family and exile, written with beauty, authenticity, and grace."
—David Ebershoff, author of The Danish Girl and The 19th Wife
"Tsering Lama's wise and devastating debut implores readers to consider what it means to live in exile, what it feels like to never belong. Through the heartbreaking, yet hopeful story of one Tibetan family's struggle to survive and their yearning for liberation, she delivers a stirring love letter to a country and culture. We Measure the Earth with Our Bodies captured my heart and mind. A must-read and a marvel."
—Jessamine Chan, author of The School for Good Mothers
"Tsering Yangzom Lama's debut announces a thrilling new talent in global literature. We Measure The Earth With Our Bodies is a gorgeous, thoughtful novel, one that wrestles with history and culpability in ways that feel moving and profound."
—Victor LaValle, author of The Changeling
"This wildly beautiful novel, epic in scale, moves back and forth in time and across continents as it traces three generations of a Tibetan family and tells the story of their lives as exiles. The narrative, which begins with China's 1959 invasion of Tibet, is gorgeously structured, the story told with tenderness and with a restrained but felt passion that makes the lives of its characters—their individuality as well as the cultural, historical, and familial bonds that shape their destinies—palpable. This is a magnificently textured and deeply affecting novel."
—Jay Neugeboren, author and former guest editor, Ploughshares
"[An] achingly beautiful debut."
—Booklist (starred review)
"[A] heartfelt and magical saga of a Tibetan family's love, sacrifice, and heritage … Lama imbues this mesmerizing tale—informed by her own family fleeing Tibet for Nepal in the 1960s—with a rich sense of history, mysticism, and ritual."
—Publishers Weekly
"The novel thrives as a story about sisterhood, parenthood, and the heart-piercing feeling of exile … A smart, sweeping story about the abuse and transformation of a culture stripped of its country."
—Kirkus Reviews